Recycling Programme
At Label Yourself, we would like to do our part to reduce resource consumption and work towards sustainability. We already offer our customers eco-friendly products. But we would like to help you go that one step further and get your used or excess wristbands recycled or properly disposed of.

Recycling of Textile Bracelets
Textile bracelets can be recycled by transforming the textiles. At Ikast Etiket, we send the used festival bracelets to the Danish company Newretex. There, the textiles are sorted by colors and qualities. By sorting them by colors, Newretex increases the possibilities for maximum recycling. In the process, Newretex removes "hard parts," such as closures. The textiles that cannot be used for new clothing are downcycled and used in paper, insulation, boards, and other materials.

How to correctly dispose of the used bracelets yourself:
If you would like to dispose of the used bracelets yourself and avoid additional transportation, please follow the simple steps below:
Collect the bracelets at the exit when customers leave the event. Remember to have scissors so that it's easy to remove the bracelets from the wrists.
Separate closures and bracelets immediately so that plastic/metal can be sorted from the textiles.
Make sure to properly deliver both bracelets and closures for recycling at the recycling center.

Reducing resource consumption at Label Yourself:
Any paper wristbands with printing errors are not simply disposed of, they are sold to other customers who just need any wristband and can therefore quite easily use a wristband with miscellaneous printing on it.
When we produce name labels, we make sure that any excess materials are sent off for recycling.
We have a large selection of eco-friendly products in our range, such as bamboo textiles, cork products, PET-wristbands and PET-lanyards (made from recycled plastic).
We offer our customers the option of shipping their orders, rather than sending it by air transport. This option is cheaper - but it means that you must place your order a little earlier.

Would you like to ensure that your wristbands are recycled properly? Then send us an e-mail on info@labelyourself.com or have a chat with our sales team when you order your wristbands.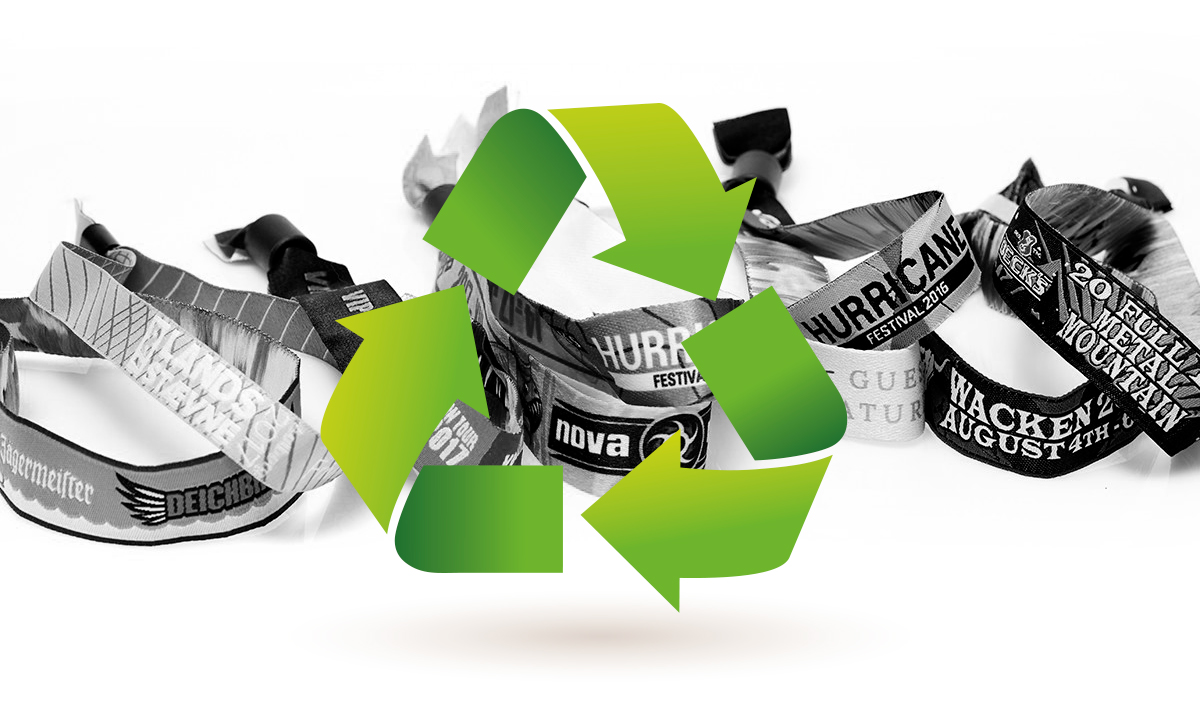 Trustpilot





TrustScore
4.9
|
523
reviews